MISSION
What drives us at Will-Fill
Will-Fill equips metalworking machines with a unique add-on that relieves operator workload and reduces the ecological footprint of production. The fully automatic control unit monitors coolant quality. The optimum fluid level is maintained by automated filling processes linked to electronic measurements set according to each specific need. When the quality of the metalworking fluid changes, Will-Fill can adjust it or send a notification when action is needed.
Industry 4.0
Jobs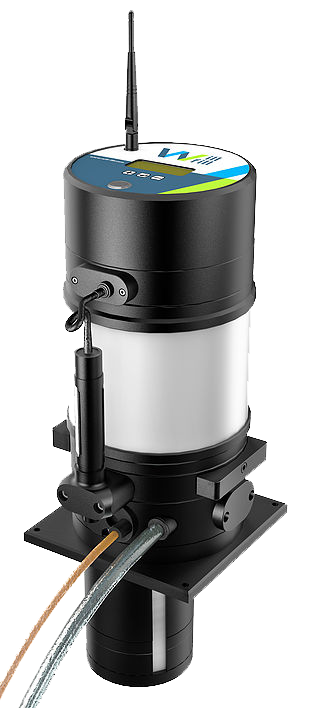 History
At many precision mechanical workshops, the emphasis is on the production process, which means that checking the emulsion is given a lower priority. And it is precisely here where things go wrong. Unmanned production becomes impossible because the emulsion level drops over time. Tools do not achieve their maximum useful life due to wrong concentrations. Product deviations occur after excessively large refills with cold emulsion. After a weekend dormant, the emulsion gives off unpleasant odours…
Will-Fill was developed in a small machine shop with good insights into the field of automation and task registration. This made the lack of a reliable emulsion control device very clear. Thus Will-Fill was primarily created out of necessity.
JOBS
Will-Fill was developed by a team of engineers-entrepreneurs, with each team member carrying great responsibility within his or her domain. Are you eager to learn, able to persevere and want to make a difference?
Apply on-spec: jobs@will-fill.com

Industry 4.0
Smart factories, some even speak of a fourth industrial revolution. In the factories of the future, routine tasks will be taken over by smart automation, so that the creative (and the most pleasant!) tasks can be fully carried out by people. How is Will-Fill contributing to this? The device was developed to handle four routines: filling, measuring, reporting and conditioning. Thus Will-Fill takes over these repetitive tasks from an organisation's employees
M2M
At Will-Fill, the story does not stop at the factory gate. Because Will-Fill is equipped with machine-to-machine technology, the service can be brought to a higher level. Information from recurring status checks and necessary interventions make possible the generation of measurement reports that are easily accessible to the customer or other relevant party. This then translates into firmware updates that make the measurements even better and offer the customer more functions.
Frequently asked questions